The Royal Automobile Club was founded in 1897 to promote the motor car and its place in society. The Pall Mall clubhouse in London has for many years had a feature car in the central Rotunda and has recently displayed marques such as Aston Martin, Ferrari and even a Formula E car. For their latest display they have chosen the Austin Healey 3000 of Denis Welch Motorsport customers Karsten Le Blanc and Christiaen van Lanschot.
DD 300 has a rich motorsport heritage having been a BMC-works Sebring and Le Mans car in 1960, as well as decades of racing by John Chatham. Karsten and Christiaen have continued to race the car, including at Silverstone, Spa and Zandvoort this year.
Delivering the Healey to the club meant a very early start, the car needed to be on Pall Mall at 5am to avoid congestion on one of London's busiest streets and to ready the display before members arrived. The car will be on display to members until 30th November.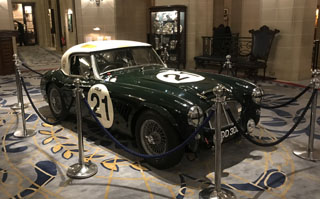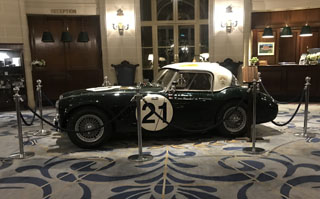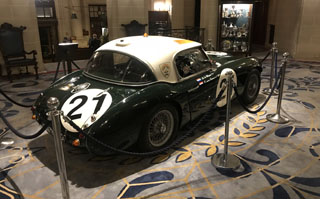 ​