If you're planning a major rebuild perhaps it's time to replace your chassis?
Our brand new Healey chassis are the best available. CAD designed by us using many original factory drawings, the accuracy of fitment and performance is unrivalled.
All Denis Welch Motorsport chassis are made in our Staffordshire factory ensuring that quality can be closely controlled.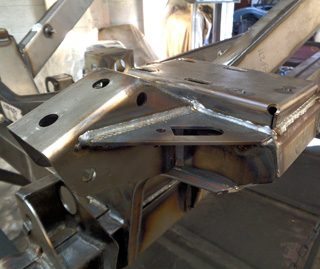 The component parts are made from brand new, top quality steel, pressed in-house using our own tools. Each part is then carefully hand assembled using a combination of MIG and TIG welding using our specially constructed jig. The frames are then coated with a 2 part epoxy primer for excellent protection from moisture, dirt and salt damage.