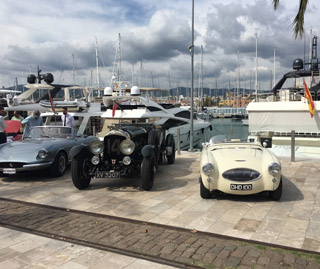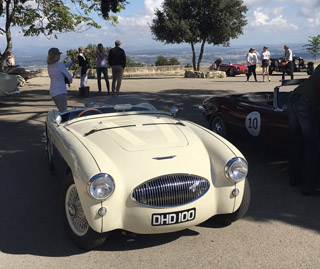 Fresh from two consecutive weekend's racing at Goodwood and Spa (where it took a class podium), the car needed preparation for the rally. DHD 100 is usually set up as a circuit car so a number of changes needed to be made. Off came the stickers, numbers and roll cage and on went a full width windscreen to replace the usual single aero screen to transform the car into 'fast road' spec. With so little time following Spa the metamorphosis was completed impressively quickly by the Denis Welch Motorsport team.
Once ready the car was picked up from the factory and shipped out to Mallorca just a week since the last circuit outing.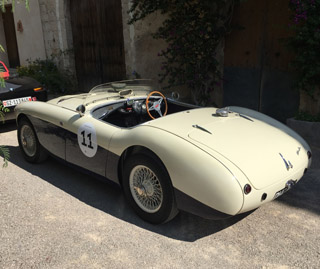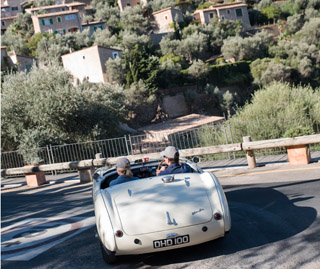 The 100S was in good company with a number of other legendary classic cars including: Bentleys, Ferraris and Jaguars taking part in the event, which is now becoming an important part of the Mallorca classic car scene.
Fortunately the event was blessed with good weather as competitors enjoyed some stunning scenery as well as excellent food, drink and hospitatility at various stops around the island. The event proved popular with other tourists too with the cars drawing a crowd wherever they stopped.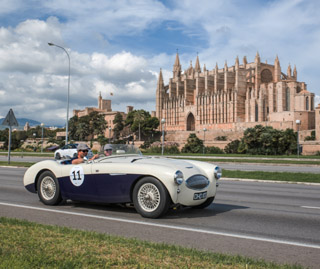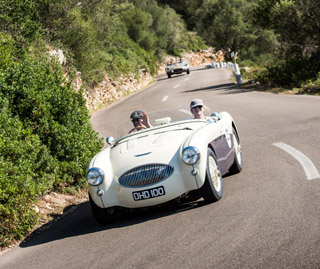 The rally was a competition so the cars needed to be reliable. The drivers, along with their navigators have to complete a variety of tasks which included some regularity tests, some general knowledge questions and some short sprints.
At the end of the 5 day event Karsten and his wife Sarah were declared the 'winners' of the event. The car performed flawlessly and there were no problems, a real testimony to the versatility of the driver, car and also the Denis Welch Motorsport team who prepared it. The 100S will now be transformed back into a track car ready for the 2018 season.
Photos: Jayson Fong (Form & Function) and Karsten Le Blanc